Project Nightfall Philanthropy helps a grieving widower feed his newborn baby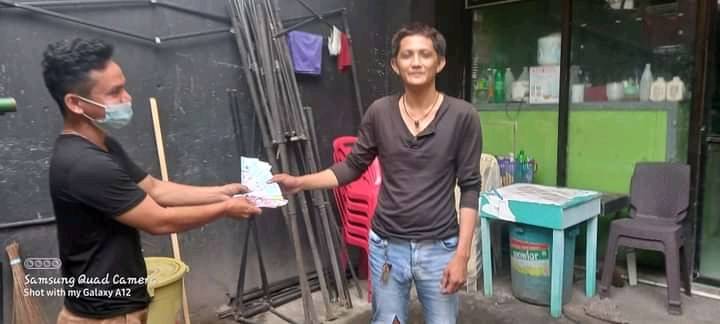 Erlino lost his wife after the latter gave birth to their first-born. Apart from being devastated by the loss, he is also facing challenges taking care of his newborn son. Currently, he is working as a construction worker but his salary will only go to paying off debts that he incurred for his late wife's funeral. For the sake of his baby's survival, at least in the coming months while pulling himself together, he reached out to us for assistance.
Losing a loved one, a life partner at that, is never easy. We hope that with the little help Erlino is getting from Project Nightfall Philanthropy, he is eased with some of his problems and can grieve more peacefully.
Here's what he has to say translated from his language:
"Thank you so much, Project Nightfall [Philanthropy], this is a huge help for my baby's needs and it must be God's plan that I submitted my application because I really have nothing right now. I will never forget your goodness until I grow old and I shall share this with my son that during our time of need, you were there to help us. Thank you so much!"
Nightfam, honestly, this is such a heartbreaking story. May Erlino's wife rest in peace and may his child grow in love and health in his father's care together with the rest of the family that's left behind.