$24,000 Donation for victims of Lebanon explosion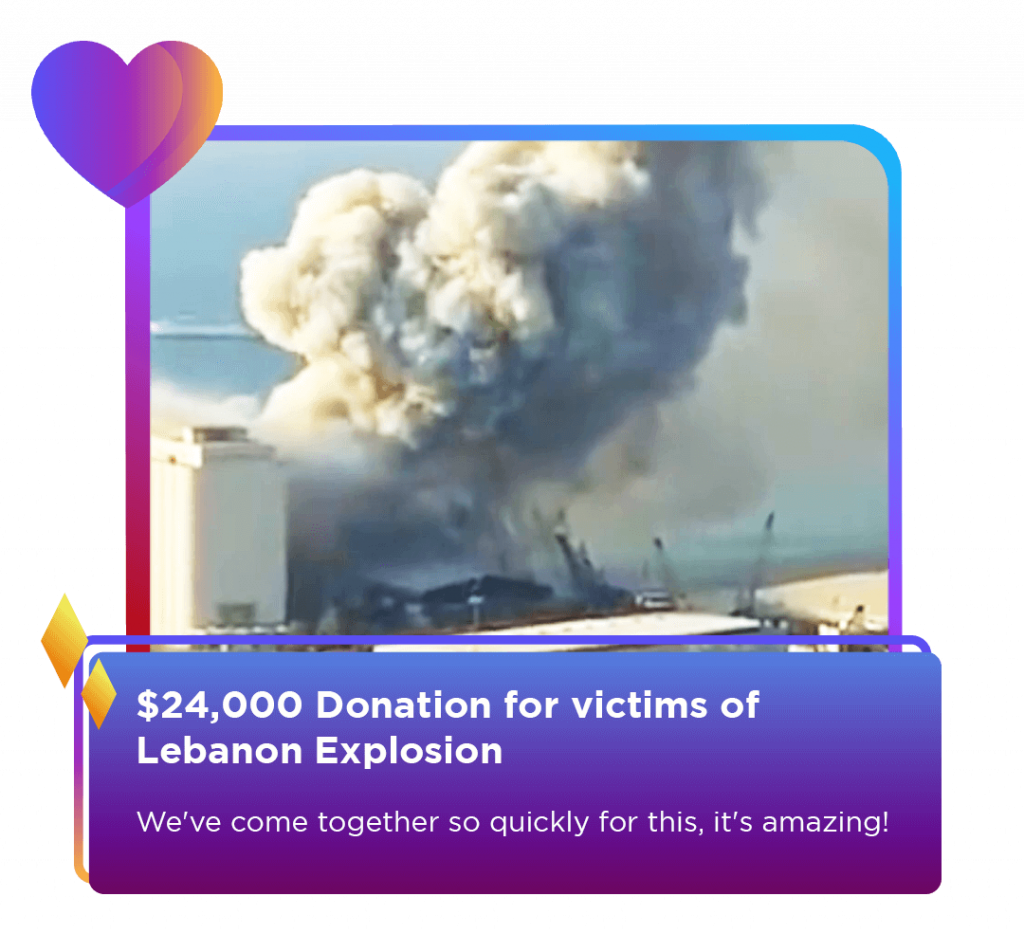 We've come together so quickly for this, it's amazing!
Right after the explosion happened, we reached 47 million people globally with our video for the victims of the Lebanon explosion and managed to raise $24,000 for the Lebanese Food Bank to help those affected by it.
More than 200 people were killed, thousands were injured and over 300 000 people were displaced from their homes. Our video exposed the truth behind the explosion, making sure the Lebanese government would think twice before neglecting the safety of its citizens again.
It was so important for us to send help fast, and we did! This is just the beginning of our work to make this world a better place. To make governments more accountable and to help those who have been victims of their circumstance.
Thank you Nightfam.